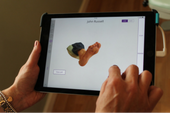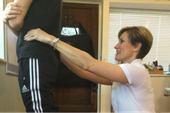 Chiropody - Keeping Your Feet Healthy
Hopefully your feet have given you a lifetime of good service, but, if you have ever suffered from pain in this area, you'll know what a debilitating impact it has on your lifestyle. Walking, running, standing and playing sports become a challenge and, in some cases, impossible.
Having to give up exercise or aspects of your social life because of reduced mobility will have a knock-on effect on your general health and wellbeing.
We believe that the best way to prevent issues from occurring as you age is to stay on top of foot maintenance. If we all spent as much time looking after our feet as we did our hair, for example, foot pain and discomfort would be on the decline.
Chiropody treatments keep feet healthy, but they can also improve their appearance. We can help to eliminate cracked heels and hard skin, and provide cutting-edge nail reconstruction where a toenail is damaged, infected or missing.
Clients come to us for regular maintenance treatments on a six-weekly
basis, or for an occasional appointment to treat specific problems such as veruccae or athlete's foot.
Our first-rate service includes thorough assessment of the health of your feet and a full review of your medical history. Then we outline our suggested treatment plan, in plain English, so you have a very clear understanding of why we recommend this course of action.
Before we start treating your feet, we like to offer a footbath to relax and soften your feet. We only use high-quality foot healthcare products. They are also available to purchase so that treatment can be continued after the appointment.
By the time we've finished, your feet will be sandal-ready and fit to be seen again!
Chiropody treatment involves:
Full review of foot health and medical check.
A relaxing, skin softening footbath with herbal bath salts.
Toe nails are trimmed and filed. In-growing toe nails, thickened nails and infected nails are treated accordingly.
Hard skin or callous is pared away and corns gently removed. Skin infections are treated accordingly including athlete's foot and verrucae.
Paddings and dressings are applied if necessary for comfort and cushioning.
Conditions treated in our Chiropody service:
Pain
Hard skin
Corns
Cracked heels
Infections
Ingrowing or misshapen toe nails
Verruccae
Athletes Foot
Diabetic foot care
Our Chiropody Treatments last 30 – 45 minutes.
Chiropody Prices:
Initial Consultation: £55
Follow-up Sessions: £50 depending on treatments required.